Whats everybody saying !!
David S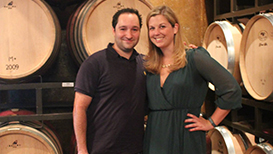 I asked a good friend to recommend an agent and he highly recommended I use Allan to buy a home. He set the bar so high with his recommendation that there was no need to give consideration to anyone else. My friend was right and I'm glad I took his advice. I highly recommend you use Allan. His communication is lightning fast, he did a great job negotiating, and was honest to point out specific concerns to me. He also will refer you to the very best when it comes to specific services needed for the home. Having bought a home years ago I am able to see these differences and where Allan really excels. I'm sure there are numerous agents with great reviews so it may be challenging to select an individual, but I feel I was very lucky and fortunate to be able to have him as an agent. 5 stars isn't enough to show he's in a different class.
Kate & Ben Scott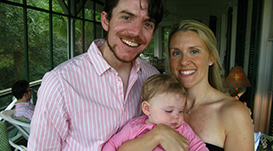 We hired Allan to sell our home in Oakhurst/Decatur in June 2014 and he negotiated the purchase of our new home in Lenox Place/Decatur. Allan is very professional and knowledgeable about the intown markets. This was our first experience selling a home and he made the process easy for us. He was always prompt and responsive to our countless inquiries. Perhaps most important, we found Allan to be very honest and forthright. I would highly recommend Allan to anyone selling a home in Atlanta's intown neighborhoods.
Alfonso Riggs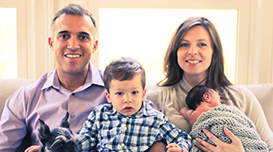 Allan helped us with the purchase of our first home and also with the sell 5 years later. We are forever grateful with, not only his services, but also with his friendship. We will recommend him in a heart beat.
Matt & Lindsey Touros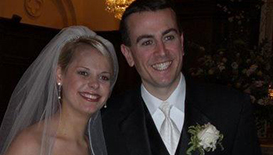 We never felt pressured by Allan as we bought our new home and sold our old one. He was very patient as we looked at many different areas around Atlanta. Allan was very quick to respond to all if our questions. We would use him again in a heartbeat and highly recommend him to anyone buying or selling.
Kate Graham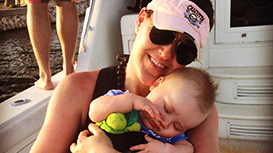 I highly recommend Allan if you are looking to buy OR sell a home in any of his areas of expertise. My husband and I have worked with Allan for over 7 years on the purchase of two homes and the sale of one. He went above and beyond for us in every aspect when we were selling our home in Smyrna. He did an outstanding job marketing our property, drawing in a large crowd to our open house just three days after listing the property. Within a week of listing our home, we had an offer and shortly after were under contract. Being first time home sellers, it was very important to us to have a knowledgeable and trustworthy agent to help us through the process. Without Allan, there is no way our home would have sold as quickly. He was with us every step of the way providing guidance and communicating the next steps. He was always quick to respond to emails, texts and phone calls. Next time we go to sell or purchase a home, we will definitely be reaching out to Allan!
David Graham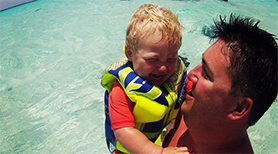 Allan is a great agent! He communicates quickly, and provides top notch knowledge and guidance throughout the purchase process. This is the 2nd time we have worked with Allan, and we highly recommend him.
Russ & Jennifer Turner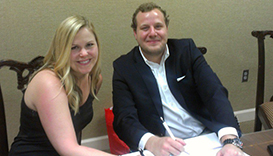 Allan helped us get our first home, and we are very happy! He was easily accessible, and knowledgeable in this process. His responsiveness and guidance to questions that we had during this process was superb.
Jeni & David Miller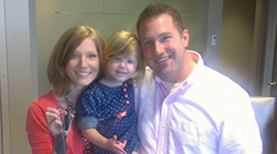 Allan is a knowledgeable realtor, a kind and down-to-earth person and an all-around easy agent to work with. We contacted Allan when we moved to Atlanta in late 2013, hoping to buy a home in the first half of 2014. Even though we had a bit of time before we were 100% ready to buy, Allan was always willing to show us homes that were of interest, knowing we likely wouldn't be writing an offer just yet. We appreciated his patience and time as we got to know the market and enjoyed learning about the various communities in the Smyrna, Vinings and Mableton areas.
Matt Mccoun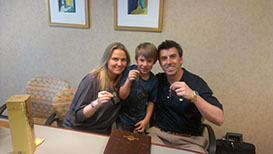 My wife and I were introduced to Allan by an attorney. We were looking to sell our home and buy/build a new home. We were immediately impressed with his responsiveness and follow up. I can confidently say that over the course of 6 months there was not an email or phone call that was not responded to within 10-15 minutes. Allan is well connected and provided a number of referrals for contractors and home stagers. He sold our home within a few days of being on the market in an area that also had multiple other listings. Allan also assited us with building our new home, working with the builder and sellers agent to make sure everything was to our advantage and satisfaction. If you are looking for a Real Estate agent look no further than Allan Minter, I assure you you will not find a more reputible, responsive or knowledgable agent.
Bonny and Yoshi Domoto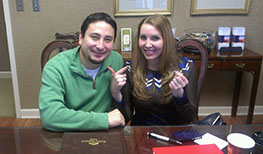 I cannot say enough wonderful things about Allan Minter and our experience working with him. My husband and I were looking for a new home for our growing family. Allan listened to our needs and took the time to understand our unique situation. He helped us sell our condo, working countless hours with potential buyers and agents, hosting open houses and conducting showings. He was available 24/7 for us throughout the process. Anytime my husband or I called him with questions, he answered the phone quickly in his friendly, upbeat way. He referred us to a wonderful contractor, moving company and cleaning company. All of his recommendations were top of the line and he helped facilitate our move in every way he could. Allan is not only a great realtor; he is a great person who truly cares about his clients. Thank you, Allan! It was a joy to work with you.
Alessandro and Valerie Brutti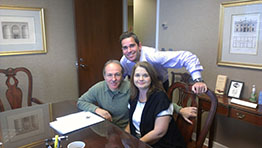 Our journey to find the perfect home for our family started almost one and half years ago. Between Alessandro's busy travel schedule and a competitive market, we experienced so many scenarios. We are so thankful that you always stayed positive and encouraging through the whole process. At one point we were feeling very discouraged when an offer on a short sale was not progressing. When you said "lets keep looking at other homes", we trusted your advice. Your diligence and determination paid off when we found the perfect home. We are now so happy to be moving into our new home in a great neighborhood, in an excellent school district. At the closing it was nice to have the seller ask to have pictures taken with them. Both sides felt like they had won! Later that day they came to get a package at our new home. The seller wanted to show us the sprinkler system, where the phone lines were and also let his phone number with us. Also, we learned our friends live in the same neighborhood and another friend lives less than a mile away. We feel abundantly blessed to have reached such a happy ending to a long journey.
Joe and Kate Paolazzo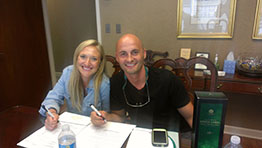 Allan is AMAZING. My Fiance and I just bought our first home and the experience was great. Allan knows everything there is about housing. If you are looking for a home in GA he is the man to work with! If not in GA he can probably help you anyways. Allan will go out of his way to make sure you find the right house. He is the kind of person that becomes a family friend.. I would HIGHLY recommend Allan!..
Rodrigo Posada and Cecilia Castro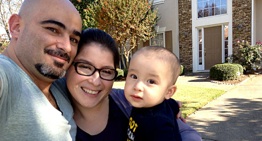 Allan Minter helped us buy our first home. He was highly recommended by a friend who said their buying process was incredibly easy thanks to him. And she was totally right! After hearing all those horrible stories from other people about the home-buying experience, we were totally scared. But thanks to Allan ours was pain and hassle-free. He was responsive, knowledgeable and hard-working. We met at noon the first time and we had a list of properties by the end of that day. He easily identified what we wanted and stuck to it. His knowledge about the market and locations opened our minds in several ways which led us to buy a house that we totally love. He also managed the negotiation process impeccably so we were able to close at a great price ... he even got us a couple of furniture pieces we loved from previous home owner!!! If you're looking for a flawless, trouble-free experience, Allan Minter is your realtor. If you're looking for someone who speaks when he's supposed to and most importantly, listens to your needs, he's your guy. He's honest, respectful, knowledgeable and cool.
Camille and Kevin Ready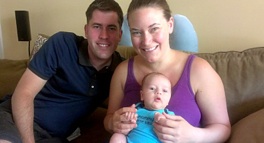 I first met Allan when he helped my parents buy a condo in Buckhead when they moved to Atlanta from North Carolina. After that he helped me buy a condo in Midtown in 2004 and then helped my husband and I buy a house in Kirkwood in 2007. Over the years Allan has become a great friend as well. I highly recommend Allan as a realtor. He is professional, ethical, highly responsive and a lot of fun too.
Kory and Jeff Muelhauser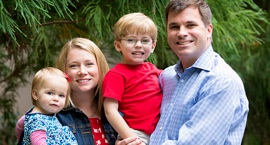 We have worked with Allan for the last eight years and through six transactions. He's assisted us in buying and selling condos and buying and selling single family homes, and every transaction has been very smooth and very pleasant. He is honest and very hard-working, and his record speaks for itself. He had our most recent sale under contract in only four days!
Carlo Santuosso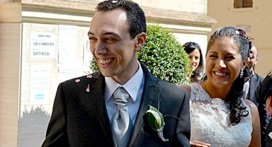 Allan was very patient and friendly. I understand it is not easy to deal with people relocating from another country and I was in good hands the entire time. His knowledge of the market and responsiveness to my needs were excellent!