Whats everybody saying !!
Hercy Moore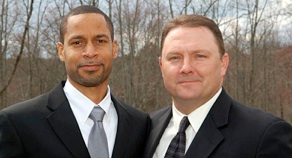 I met Allan Minter in 2008 when he was helping my business partner's brother-in-law find a home. In 2010, when we decided to begin purchasing, renovating, and re-selling properties, we chose Allan to be our realtor and have never regretted the decision. At the beginning of our investment activities, Allan met with us to discuss investment criteria and target neighborhoods. He's proven to be a wealth of knowledge with respect to neighborhoods and values. The first property we bought was the result of Allan calling us almost the instant it went on the market. By the time we met to sign offer documents, he had already had several discussions with the listing agent. By being proactive with the listing agent, he enabled us to lock up the property before other investors. On another occasion, he steered us to a neighborhood that we didn't know. However, he was able to answer all the questions we had concerning the neighborhood's dynamics, values, history, and potential. We actually bought the property based on his knowledge. We also ask him for advice before starting renovations. He's helped us choose cabinet finishes, paint colors, elevation changes, and floor plan adjustments. We've sold three properties through him. He has gotten us to the closing table with these sales by creating and negotiating win-win situations when snags arise. In one sales transaction the buyer wanted a feature that we didn't necessarily want to add. Allan showed us the merit of adding the feature, but he also helped the buyer become comfortable with allowing us to add it after closing. Allan comes with superb resources. Having been in the business full time for many years, he has been able to direct us to key resources, such as staging professionals, private investors, and inspectors. He gives us honest feedback. He has high ethics and integrity. Most of all, he's proven to have our best interest at heart. We place a lot of trust in Allan Minter, and he has never let us down.your guy.
Chris and Michelle Miller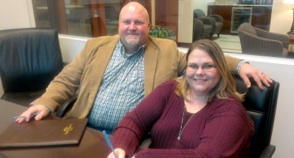 Allan's personality and knowledge made our home buying experience easy! We interviewed a few realtors and selected Allan because he has a great sense of professionalism and knowledge of the Atlanta market. We would recommend Allan to anybody who is looking for a Realtor that goes above and beyond.
Fred and Amber Mconnel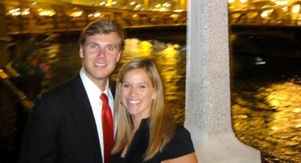 Allan was wonderful! Allan first helped us sell our townhouse. We were very worried it would take a long time to sell the house, but due to Allan's skill and knowledge of the market, we were able to sell the house without taking a big hit. Allan also helped us buy a new home. We had the full experience of the difficulties with todays real estate market, and due to Allan's expertise, attitude and guidance, we were able to get into a house that we absolutely love. If you are looking on Zillow to find a real estate agent, you might as well stop now because you will not find one better than Allan. We highly recommend him!
Kelly Eckstein
Allan helped me find my very first condo and I couldn't be happier! He always made himself available to me to discuss all details of the transaction and his plan to negotiate with other parties involved. Most of all, he helped me think through some of the difficult decisions I had to make as part of this process, and really gave me a realistic and productive perspective on the home I almost walked away from. Allan's positive attitude, work ethic and quick thinking make him a successful real estate agent in any market. I highly recommend using Allan to find your next home....I'm glad I did!